Floor Plans East Van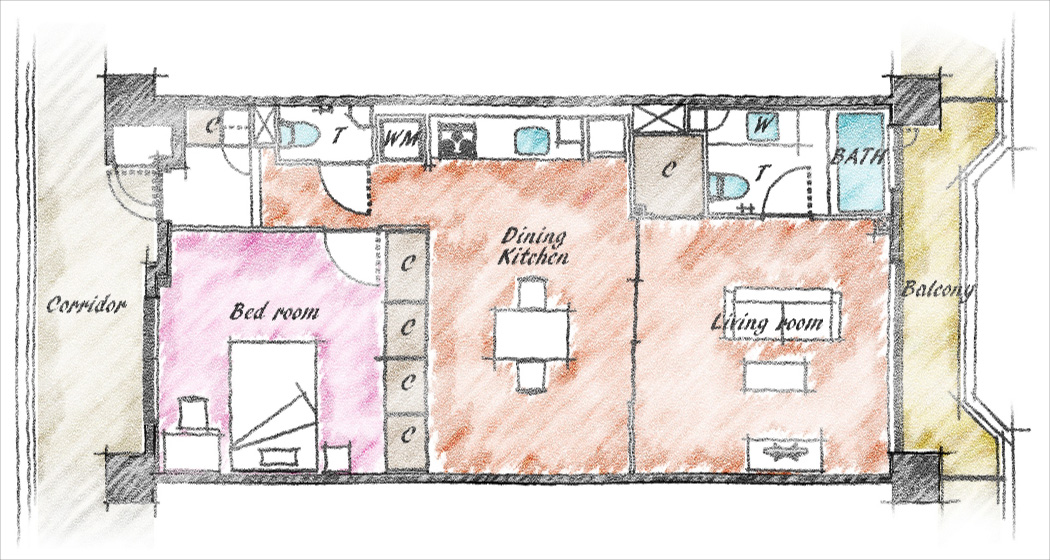 The Buildings and Floor Plans page is dedicated to bringing the best visual you can have without actually physically being in the property. I have been actively collecting floor plans for about 2 years and continue to do so to bring you all the information needed to make a decision. Why not see floor plan before you decide to view? Saves you time and money.
Disclaimer: The entire building catalogue of floor plans may not be available. Renderings, photos sketches are representational only. Dimensions, sizes area, specifications, layouts, materials, pricing and availability are approximate only and subject to change without notice. The Developer reserves the right to make modifications to the information contained herein.
Blossom: East 20th/Fraser
Developer Website Blossom



Welcome to the Blossom. Located in the up and coming Fraser Neighbourhood, Blossom offers you a home with exceptional design and use of space. Within walking distance of transportation, stores, schools, cafes, hospitals and shopping, Blossom Living embraces the idea of community. Features included are granite counter tops, kitchen Island, stainless steel appliances, plenty of cabinet space with tiled backsplash. Pets and Rentals allowed as well as having the comforts of a 2-5-10 Warranty.
Ground Floor


Second Floor


Third Floor


Penthouse


Century Townhomes 4305 Fraser St.
Developers Website Century Townhomes


Situated in one of Vancouver's first residential communities at Prince Albert Street and East 29th Avenue, Century offers 32, three-bedroom townhomes close to Shoppers Drug Mart, Nofrills market, and Starbucks Coffee at Fraser Street. You can live spaciously and comfortably with 3 bedrooms, 2 bathrooms and a lower-level flex space. Most homes come with their own private backyard and some offer street-access. With direct access from the lower level to the parkade, these homes offer piece of mind as well. Every Signature Collection home at Century has with two secured parking stalls.
Condominiums
1 Bedroom
1 Bedroom+Den
2 Bedroom
2 Bedroom+Flex
Townhomes
3 Bedroom Plan A
3 Bedroom Plan A1
3 Bedroom B
3 Bedroom B1
Social 2321 Scotia St.
Developers Website Social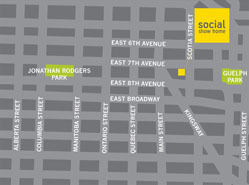 A 9 story boutique building at East 7th and Scotia 125 homes. A selection of 2-3 bedroom residences and Townhomes ranging from 860-1295 Sq. Ft. Open air balconies, over sized terraces and roof top decks provide the perfect space to relax and/or entertain.
2 Bedroom
Avant Living 2901 Wall St.
Developers Website Avant Living


Designed by Aragon Properties Ltd. AVANT Vancouver waterview homes offers a wide selection of space. With suites ranging from 1065-1894 SQ FT. many have stunning views of the North Shore mountains and some have private roof decks and gardens. Eco friendly Geothermal heating and cooling. AVANT homes have GE Monogram Series stainless steel appliances, white oak wire-brushed hardwood floors, European kitchen and bathroom fixtures are just a few of the luxuries that await you.
Key Plan
Studio
2 BD 1755 SQ FT
2 BD 1065 SQ FT
2 BD 1422 SQ FT
2 BD 1490 SQ FT
2 BD 1184 SQ FT
2 BD 1438 SQ FT
2 BD,Den 1573 SQ FT
2 BD,Den 1592 SQ FT
2 BD,Den 1280 SQ FT
2 BD,Den 1193 SQ FT
2 BD,Rec/Media Room 1894 SQ FT
3 BD 1267 SQ FT
3 BD 1577 SQ FT
3 BD 1608 SQ FT
3 BD 1693 SQ FT
3 BD, Den 1530 SQ FT
3 BD, Den 1530 SQ FT
3 BD,Den 1671 SQ FT
3333 Main
Developers Website 3333 Main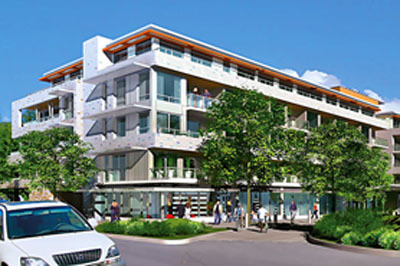 A sharp five storey building with spacious open air balconies and roof terraces. Beautifully landscaped outdoor common areas with a play area on the second floor. A state of the art rainscreen technology with a TJI silent floor system, thermally improved double glazed windows an a common meeting room with a kitchen await you at 3333 Main.

Mondella Fraser & 17
Developers Website Mondella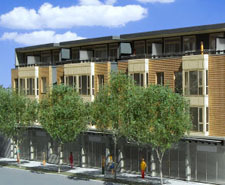 Convenient location in the hot and improved Fraser pocket, makes this a perfect place to invest or be a first time home buyer. High ceilings, large windows, fire place and choice of finishing packages. Granite counter-tops, maple shaker cabinets and stainless steel appliances with
The View(Hastings & Nanaimo)Developers Website The View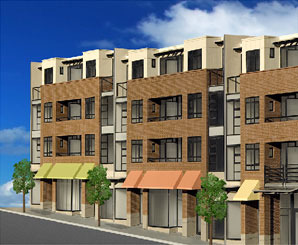 The Hastings Sunrise area is rich in culture, history and sports. Steps away from the PNE, Empire field and the Pacific Coliseum, you have a plethora of choices from Italian Deli's, to Pho Houses to Ethiopian Cuisine. All senses will be firing. There are parks, schools, libraries and bakeries and you are only minutes from Downtown and Commercial Drive. The View developement offers you location, simplicity and class with granite counter tops, maple shaker cabinets and stainless steel appliances.